Frameless
Using just 2 small spigots/clamps, this glass pool fence has a totally uninterrupted view.
All our glass is 12mm toughened clear glass 1200mm high made to Australian standards.
All our spigots are made from a duplex grade of stainless steel 2205 which in this environment are better than marine grade 316 and everything is tested and certified by NATA.
All our friction spigots grip 10% of the glass which we believe to be the minimum necessary for safety.
All our bolt-through spigots are also 2205 and NATA tested, and are really attractive.
Choose from our range of spigots to suit your home.
Friction Spigots
A Friction Spigot clamps the glass using a pressure plate and does not require any holes in the glass. All our friction spigots have been NATA accredited which means under normal heavy wind pressure, they hold tight and pose no danger of coming loose.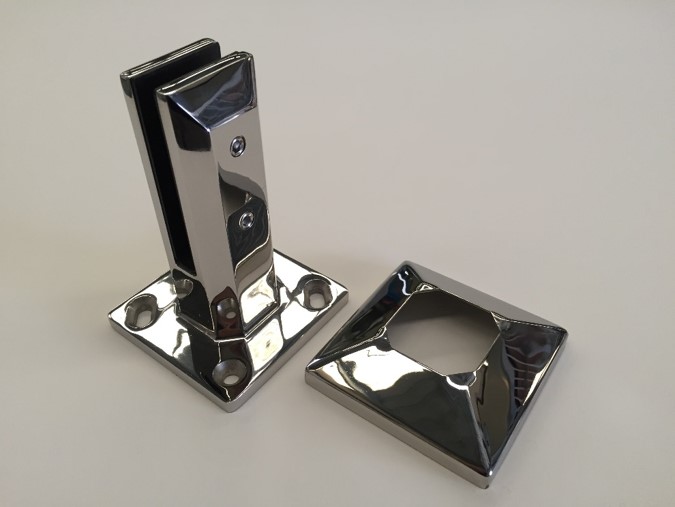 Bolt Through Spigots
We also have the option of bolt-through spigots if you so choose. Also made from 2205 and certified by NATA.
These spigots require a hole in the glass which then bolts through that hole.
Frameless Spigot – HIG Square
The gates
You can choose whether you want a gate which is 800mm wide, 850mm wide or 900mm wide.
All our hardware complies with AS/NZS1926.1 (Safety Barriers for pools)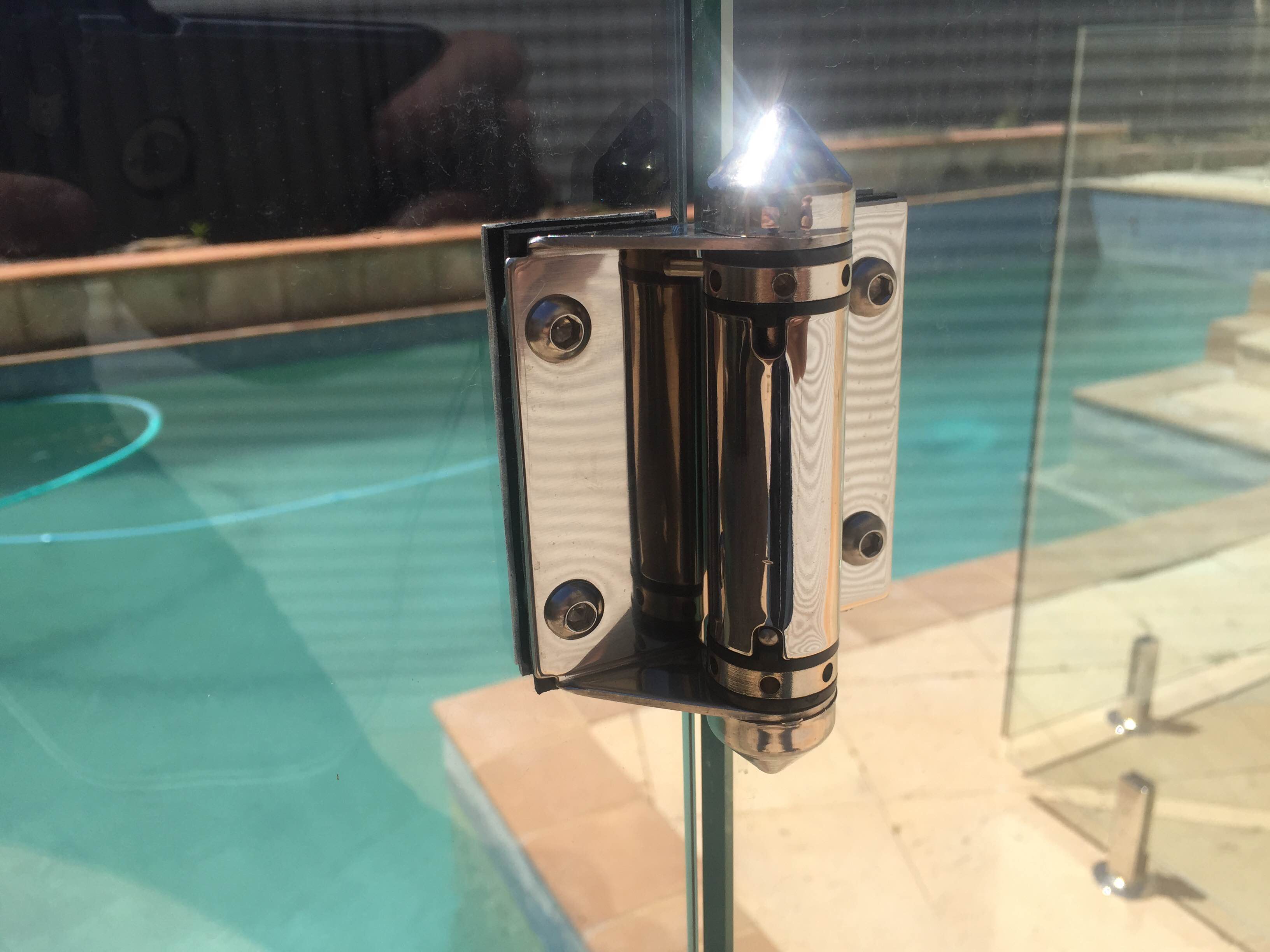 Protective coating on the glass
Enduroshield is a very thin invisible coating/barrier that is applied to the glass to prevent staining, streaking or water marking. This barrier reduces the build-up of water chemicals, dirt and minerals so that your pool fence will look newer for longer. This coating can be applied directly after installation, or even retro applied. Phone us for a quote.
Or if you want to DIY
Please visit our other products supply only page or see our online brochure
Checklist for a frameless pool fence:
What shape of spigots?
Core drilling into concrete or flanged onto decking?
Or side mounting onto a wall?
Do you need special panels for steps?
Do you want a protective coating on the glass?
Do you need any special connectors for those awkward areas?
Do you need extended core drill attachments for limestone?
Do you need the concrete footings done for the spigots?
Do you have installation brackets to hold the glass while the grout dries? (for DIY)